What is your health challenge?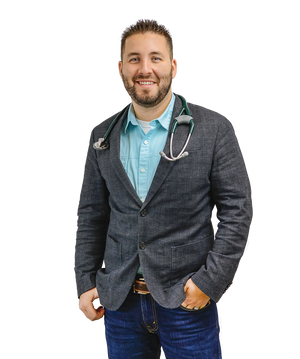 Meet Dr. Seth Osgood
Dr. Seth Osgood is a Doctor of Nursing Practice, Board Certified Family Nurse Practitioner and Institute of Functional Medicine (IFM) Certified Practitioner.
As the founder of GrassRoots Functional Medicine, Dr. Osgood is committed to helping you overcome the real root causes of your symptoms, so you can regain your health for good.
He has helped thousands of people from around the world transform their lives and defeat the most challenging of situations. 
Ready to work one-on-one with Dr. Osgood to regain your health? 
Sign up for a free 10-minute consultation with Dr. Osgood to review your history and discuss your goals!
Sign up now!
Dr. Osgood has helped me turn around my autoimmune disease and I am now feeling better and better after each visit! Healing the gut and getting my body to a healthy state has taken time, but it has all been worth it and I could not have done it with out Dr. Osgood's expertise and direction!
Corinne W.
Following the plan Dr. Osgood designed, I'm overjoyed to report my Graves' Disease is now in full remission! I am strong, have energy, and am generally happier than I have been in years.
Tyler T.
Dr. Osgood has been a life changer for my 9 year old son who has PANDAS/PANS/ Lyme. He has found ways to help him heal all while listening to my suggestions and concerns along the way. I can't say enough about how much he has helped our journey.
Kim R.
Dr. Osgood was the only medical professional who took the time to dig deep and find a root cause of my symptoms. Words can't express how much my family appreciate Seth and the work he's doing. He has positively impacted our lives and we are grateful for him.
Allison H.
I have been challenged by CFS (Chronic Fatigue Syndrome), autoimmune thyroid disease, and a Mast Cell disorder for over 5 years. These issues resulted in systemic, chronic inflammation affecting multiple systems of my body. Dr. Osgood uncovered the hidden causes of my condition and explained the mystery of what I now know to be a complex illness. His treatment plan has me well on the path toward healing. This will be the first year in several that I can resume my passion - hiking in the mountains!
Kathryn K.